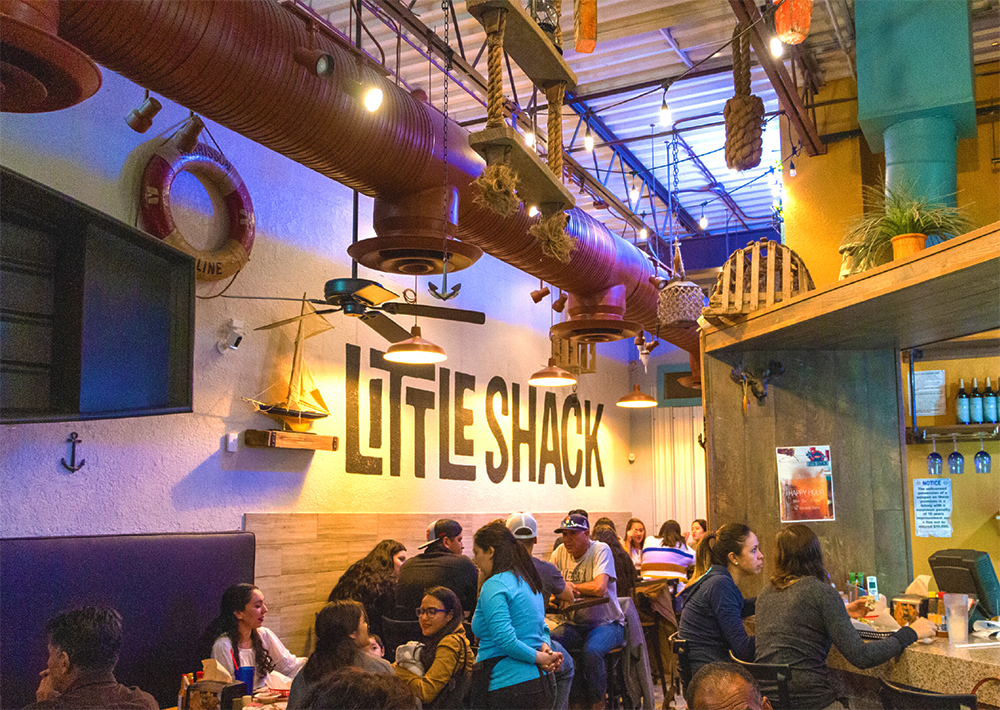 When our family first opened the doors to the first Little Shack in 2010 at the Mesa & Festival location, we started with the simple goal of serving good food and festive times to our friends and neighbors in El Paso, TX. 10 years later, our delicious family recipes continue to distinguish us as one of the best seafood restaurants in El Paso County!
We have had the honor of earning various prestigious awards in the El Paso area, as a restaurant and so have several of our excellent staff members. 
Mouth Watering Tacos
Phasellus ac massa justo. Pellentesque porttitor, ex nec dignissim congue, ex enim fermentum nunc, quis sagittis velit.
Delicious Shareables
What could be better than a delicious appetizer? It's the perfect way to get everyone in the mood for a party, and it's always nice to have something small to snack on at the start of a meal.
Event Catering
We offer a wide range of options that can be catered to the theme of your party and the preferences of your guests.
.

"
This little hole
in the wall,
is so good!!!

"
"Great, attentive service! Great fish and shrimp tacos! And, a yummy shrimp cocktail to take home! Glad, we checked it out!"
Patty Q. Gartman

"Had them for dine in and take out, will definitely be back again! Super quick and great price point! "
Lainey Tate

"Another successful experience"
"Absolutely love this place! Service and food (especially the fish tacos) are the best in town!"
Albert Perez 

"
Holy Cats! So delicious!

"
 " I got the fish tacos – highly recommend"
Corinne McNab